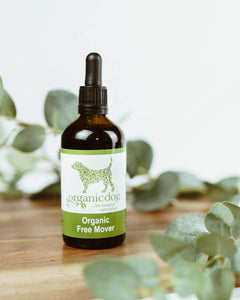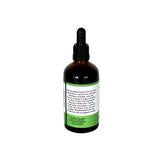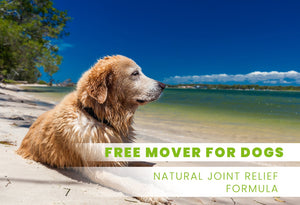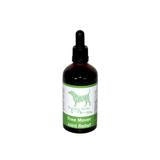 Organic Free Mover Joint Relief for Dogs
Regular price
Sale price
$ 24.95 NZD
---
A customer favourite for senior dogs! Contains popular and effective devil's claw for maintenance of joints. Dogs that suffer from stiff joints can benefit greatly from natural herbs.
Stiff Joints can be as debilitating for animals as they are for humans and maintaining a healthy body before the onset of illness is an important part of preserving quality of life. Canine arthritis treatments are often prescribed after the fact but there are herbs you can feed to maintain your dogs joints in a healthy preventative manner.</div>
Herbal supplements that are completely natural and without the side effects often associated with synthetic canine arthritis treatments are fabulous for maintaining a healthy skeletal system plus they are great for dogs who are involved in agility training. These herbs are also ideal for the older dog to help keep joints supple and help create good circulation.
Devil's Claw is a particularly popular herb for the nutritional maintenance of the musculo-skeletal system and for dogs involved in agility training this is a wonderful supportive herb. 
To help maintain healthy muscles and connective tissue in a strong and healthy condition, we have developed an organically certified herbal extract Organic Free Mover which is perfect for the older dog and ideal for the competitive dog as well.

For the nutritional maintenance of the musculo-skeletal system
Give old dogs a new lease of life
Enhance free movement and flexibility of joints
Natural joint maintenance
Prepare for dog agility training to make your dog a natural champion
Traditionally used as a natural canine arthritis treatment and for maintaining joints and muscles in a healthy condition.
Herbs can help neutralise acid in the body and contribute vital vitamins and minerals for a healthy functioning circulatory system. A real customer favourite for the older dog to get those joints moving again and for those active dogs that need a little something extra to keep joints conditioned. Get your dog moving today.
Dosage: For small dogs 5-10 drops twice daily. Mix in with food or water.Medium to large dogs 10-15 drops twice dailyA 3.4 oz (100 ml)  bottle contains approximately 3-4 months dosage. These herbal extracts have a shelf life of 2 years.
Exact dosage is not as critical as with conventional medicines so depending on the severity of your dogs issues you can adjust the dosage to suit the severity of condition. Add to dog's feed on a daily basis, dividing the required amount between two meals where possible for best results.  Introduce gradually to allow your dog to get used to the taste and allow up to 3 or four weeks for benefits to be seen.
Ingredients. Based in organic cider vinegar. Contains Devil's Claw, White Willow, Nettle, Meadowsweet, Hawthorn, Rosehips and Kelp.
Client reviews
I'm absolutely thrilled and impressed with the results of Organic Free Mover". We have an 8 year old shepherd who was in a terrible state. The vet had put him on a course of drugs for his stiff hips and basically it was completely knocking him out at night. The poor dog was so sedated he was wetting the bed and getting very distressed. We were all terribly upset watching him go down hill with no dignity left until my daughter suggested I try your herbal extracts. We have been amazed with the results. He is a completely different dog, up playing with the cat and running around like a young pup again. I wouldn't have believed it was possible. Well done and thank you. - M.Wickham, Papatoetoe, New Zealand.
I purchased some of you Organic Free Mover at the Pet Expo to give to one of my bitches who had hurt the muscle in her hip rough and tumbling with another dog. I am absolutely thrilled with the results and she went out at one of the shows yesterday and took Best of Breed over an entry of about 20 Cockers. She is only 17 months and beat a number of older mature dogs – one a Grand Champion. She is now over half way to her title. I will now also give the Free Mover to the dog with the stress fracture. - Many thanks Helen
One of my working stock dogs came down with a severe lameness problem about 3 years ago. After many tests and trips to specialists I was told it would take a $5000 exploratory surgery to 'try' and find out what was causing the problem and if I didn't do it, he'd never work stock again. Instead, I decided to try using some natural medications and products. After a year of trying different things to no avail, I came across Brookby Herb's Nature's Free Mover for Dogs. Within 4 months of using it, Boots was able to play ball again without pulling up lame. Within 6 months he could work stock lightly. He's been on it ever since and although he can't work stock on a daily basis, he can now help me out as an 'extra' hand when needed without pain and he can also still enjoy a good game of ball! Thanks, Brookby Herbs! - Vicky Mason Colorado, USA
Interesting article on arthritis on dogs - my not quite 7yr old dog now has advanced arthritis which did not show up as he enjoyed the walks etc. We are not yet on Rimadyl - that is still 2 stages on and the one before steroids proper (which the vet wants to postpone as long as possible). However, none of your proposed causes was the reason for his arthritis - he was always light (the problems getting him to eat his dinner!), well exercised, annual checks etc. The cause has been placed on the alignment of his lower back after an operation to remove the top of a damaged vertebrae caused a problem with his hips. We were warned about this but as the alternative 3 years ago was euthanasia, we elected to proceed with the operation.
My vet recommended your product as one of 2 herbal supplements that would assist in easing my dog back into enjoyment of life! Well, I used the Nature's Free Mover in his water bowl - and he is definitely more active and happy than what he was! Not yet back up to our 1 1/2 hour walks, but we may never be again, but he is certainly bouncing after wild rabbits and chasing balls etc. Problem is, so is my elderly (20yr) cat who drinks out of the same water bowl!! - Rachael Hughes
Just a little note to say that my Border Collie (aged 11 in November) is doing really well on your herbs. I was worried when I took her to the vet. I can't believe how well she is doing for "an old girl". Not quite as active as she used to be but still able to run and jump when the mood takes her. I can definitely see a great improvement in her after taking the herbs. So now we are on bottle number two! - Thank you. Julie & Moss
I must say that the Free Mover I have my 13 year old afghan on has been great. No more drugs! He has become much stronger on his legs and is moving about really well for an old dog. - Regards, Bev Campbell
Bo the Dalmatian is still doing much better on the herbs in fact he can now get up on the bed by himself some days and not be lifted. He is also much calmer with other dogs and in fact plays with them in the park now. He used to love this but stopped when he was bitten by another dog about 2 years ago. Until he was on your calming herb he would growl at the other dogs if they came near him but now he has a short play. Can we place another order for exactly the same. We are finding the herbs work really well. - Thanks, Linda
Your "Free Mover" was of great benefit our old dog Buffy in her last years. We thank you for your promptness in supplying us when we placed our order and for the useful tips in your newsletters. We wish your business every success and would have no hesitation in recommending your company to others pet owners. - Joan Collins
I must say how delighted we are with Nature's Free Mover. My Labrador Dog Misty is 6 years old and we noted that she had slight stiffness/limp in one front leg. The Vet prescribed anti-inflammatory pills but they didn't seem to help and after only 2 weeks using Natures Free Mover she shows no signs OF LIMPING. I would definitely recommend your product to any Pet Owner. - Janet Young, Timaru
We have had really great results from the Organic Free Mover Liquid, our dog is a 15&1/2yr old Lab and he is doing so well this winter with the use of this. I would now like to use it on for my 2 older goats who are arthritic. They are already on glucosamine as well." - Jude Eskrit
I heard about free mover from friends of mine that have horses and they put me onto Organic Free Mover for my 11 year old dog. He was starting to get the first signs of arthritis which is what his father suffered from as well. We had to get his father put down years ago because it became too much for him. I was dreading having to go through that again. I tried different joint medications from specialist pet stores and thought Free mover was my last try.
To be honest I didn't think it was going to work and doubted the effects it would have however my old dog is running round like he's years younger he even has crazy days when he thinks he's the same age as our young dog who's 3 and they jump around playing together.
I think without free mover this would not of happened and I have been telling people about it and what a difference it has made to our family. I have been using your products on my 4 Dalmatians and have been very pleased with the results. I am using the Free Mover on my two elderly dogs, one is 14 and one is 15 years old.
I use the Shine product on the dogs that are being shown and the kelp is added to puppies food as it helps promote pigment development and is recommended for enriching eye colour, very useful for our liver spotted variety!
Thanks you again for your help and support. - Kind regards, Sue Wakelin